Are 30's the Best Time In Anyone's Life?
"Maybe it has something to do with turning 30. I don't feel as shy or nervous or self-conscious. I have more confidence that I can handle what life brings me…" – Michelle Williams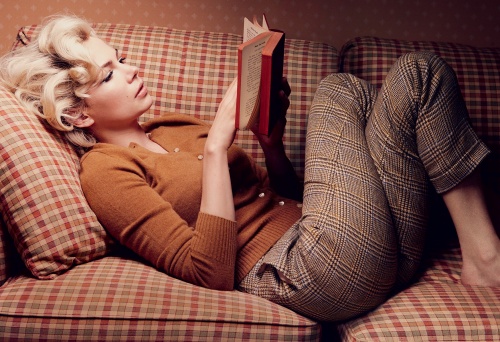 Turning 30 …
I've noticed a trend among my 20-something friends: they're all looking forward to turning 30. It's not just that they're excited about turning 30, either. They seem to think the ticking of the clock will create some kind of immediate change in their lives.
They can see their 30th birthday in their mind's eye. It's as if once they've blown out 30 candles, they are magically transformed: instantly happy with who they are, in the career they want and become their best in just seconds.
I am thrilled to hear that, really. Anything is better than fearing getting older! But at the same time, I think we're being a tad delusional. Maybe our expectations are a little over-the-top.
Some people say that the time we spent in high school equals "the best years of your life". These people clearly now take it back! Others, more sane, seem to agree that your 20's are the most difficult 10 years of your life. We are struggling with trying to define who we are, what we want and where we're going, all while switching jobs, hairstyles and boyfriends every other week. After this crazy juggling act, it's no wonder, then, that we are relieved to kick off a new calmer decade.
Perhaps we spend our 20's preparing for our 30's, where real life begins.  
This, of course, does not mean that your life is only valid once you turn 30 and get married or have a baby. But by the time we reach our 30's, (I assume), we have done the bulk of our experimentation. We have discovered what works for us as well as what looks best, from relationships to skirt-length. 
Yes, in our 30's, we are told we will have more wisdom and acceptance and understanding – both of ourselves and others. But the truth is that we will not undergo some kind of mythical metamorphosis. The passing of time does not necessarily equal instant comfort in one's own skin. Only working on ourselves, rifling through our issues and actively building our self-esteem can do that.  
In his essay "30 Life Lessons from 30 Years," Joshua Fields Millburn shares his insights and observations as a newly turned 30 year old.  Check it out! It offers great advice.
It's too much to get mad or feel sorry for yourself if you don't have all the things that you wanted or told yourself you deserved, by the time you reach 30.
Is today that is worth celebrating for! Work your way up to success and contentment. Don't expect because there is a big chance it turns out differently.
Are you about to turn 30? Are you 30? Comment and share your experiences with us!
Photo credit: Blistree.com