Higher Ed: How Much Do We Really Care?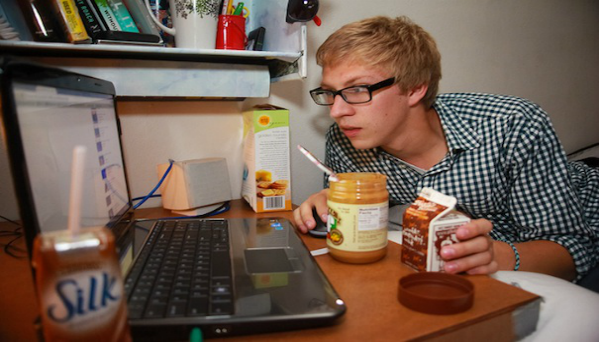 While a college degree may give graduates a leg up in their careers, graduate students must work hard to get a good job interview and nail a good job.
But when it comes to getting a degree, minorities are still falling behind. Student leaders have the unique opportunity to learn and lead during their college years – an experience not easily replicated after graduation. 
I recently obtained a full bright scholarship, and let me tell you,  it's HARD work, yet I find that higher education will open doors for you. 
Here are 10 reasons why attending college/university should be a command.
1. You'll gain confidence.
You can gain confidence in your leadership skills by starting a club on-campus, writing for the school newspaper, organizing sports rallies or serving as a tour guide for incoming students.
2. You can develop communication skills.
You can develop your communication skills by speaking at school events, mentoring incoming freshmen or being part of a school's radio broadcast team.
3. You'll gain responsibility.
Student leaders aren't only responsible for themselves – they also have extended responsibilities that affect a wide range of people. Leaders of a group must not only make sure that tasks get done, but that all members of the organization are performing to the best of their abilities.
4. You can develop negotiation skills.
Most student groups work on collaborative projects that may have competing interests. Student leaders must learn to establish priorities and compromise when necessary. Success occurs when the integrity of a project is maintained and everyone involved feels valued and empowered.
5. You'll be able to network.
Student leaders may communicate with many people that the average student doesn't typically interact with on a daily basis.
6. You'll gain management skills.
A strong leader is one whose management skills become second nature. You'll likely make mistakes, but learning how to handle them now can better prepare you for the workforce.
7. You can hone problem-solving skills.
Student leaders have many obligations to meet while maintaining a full course load and attending to other personal responsibilities. Leadership experiences allow you to hone multitasking abilities that future job and life responsibilities demand.
8. You'll discover new talents.
While student leadership involves delegating work and holding others accountable, leaders have to complete some tasks on their own.
9. You'll be recognized.
The student leader often becomes the face of the group he or she represents. If a leader is involved and successful, individuals from all fields of study may recognize the leader around campus, even when official business is not being conducted.
10. You'll improve your resume.
Employers recognize the responsibilities that student leaders take on, and they respect the initiative it shows to head a college organization.
Here's a cool info you should check out!
Photo credit: "College" by rudylorejo on Flickr via Creative Commons.