How to Pick a Career you'll Like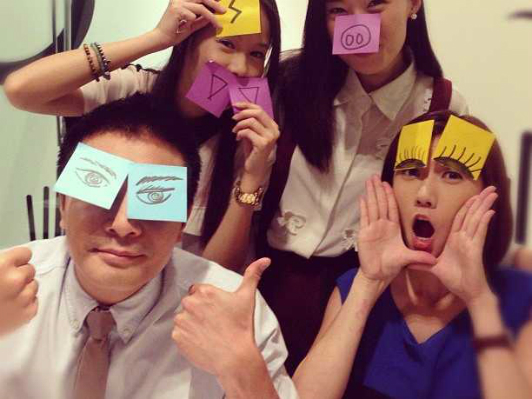 Whether you're just leaving school, finding opportunities limited in your current position or, like many in this economy, facing unemployment, it may be time to consider your career path. Regardless of your reasons, the right career is out there for everyone. By learning how to research options, realize your strengths, and acquire new skills, as well as muster the courage to make a change, you can discover the career that's right for you.
Finding meaningful work in today's world
You may have fallen into the trap of thinking the sole point of work is to bring home enough money to live comfortably. While adequate compensation is important in any job, it's not the whole story. If you are unsatisfied with what you do every day, it takes a toll on your physical and mental health. You may feel burned out and frustrated, anxious, depressed, or unable to enjoy time at home knowing another workday is ahead. What's more, if you don't find your work meaningful and rewarding, it's hard to keep the momentum going to advance in your career. You are more likely to be successful in a career that you feel passionate about.
Whether you're looking to enter the work force for the first time or contemplating a career change, the first step to choosing a fulfilling career is to uncover the activities that get you excited and bring you joy.
Discovering new possibilities
The first step in considering a career change is to think carefully about what really drives you. You might find it hard to get past thinking about "what pays the most" or "what is most secure," especially in today's economy. However, it's important to first discover your primary interests and passions. This can open doors to careers that you might not have considered. Once you have that foundation, you can start fine tuning your search for the right career. You may be surprised at how you can fit your passions into a new career.
Exploring your career opportunities
Focus on the things you love to do. What have you dreamed of doing in the past? What do you naturally enjoy doing? Jot down what comes to mind, no matter how improbable it seems.
Look for clues everywhere. Take note of projects or topics that stir your compassion or excite your imagination. Reflect on stories of people you admire. Ask yourself why certain activities make you happy, and pay attention to times when you are really enjoying yourself.
Be patient. Remember that your search may take some time and you might have to go down a few different roads before finding the right career path. Time and introspection will help you identify the activities you most enjoy and that bring you true satisfaction.
Overcoming obstacles to career happiness
It's always challenging to consider a huge change in your life, and there may be many reasons why you think changing careers is not possible. Here are some common obstacles with tips on how to overcome them:
It's too much work to change careers. Where would I ever begin? Changing careers does require a substantial time investment. However, remember that it does not happen all at once. If you sit down and map out a rough plan of attack, breaking down larger tasks into smaller ones, it is a lot more manageable than you think. And if the payoff is a happier, more successful career, it's worth it.
I'm too old to change careers. I need to stay where I am. If you have worked for a number of years, you may feel that you've put too much time and effort into your career to change midstream. Or you may be concerned about retirement and health benefits. However, the more you've worked, the more likely you are to have skills that can transfer to a new career. Even if you are close to receiving a pension or other benefits, you can start to plan now for a career transition after retirement.
I don't have enough skills to consider a new career. You may be unaware of the skills you have, or low self-esteem may lead you to underestimate your marketability. Either way, you probably have more skills than you think. Consider skills you've learned not only from your job but also from hobbies, volunteering, or other life experiences. And gaining skills is not an all-or-nothing proposition. You can volunteer once a week or take a night class to move forward, for example, without quitting your current job.
In this economy, I'm lucky to have a job. I don't want to rock the boat. In today's climate, it might feel like too much of a risk to consider changing careers. However, if you're unhappy in your current job, doing research on other options will only benefit you in the long run. You may discover a career with a more stable long-term outlook than your current career, for example. And you don't have to quit your current job until you are confident of your new career path.